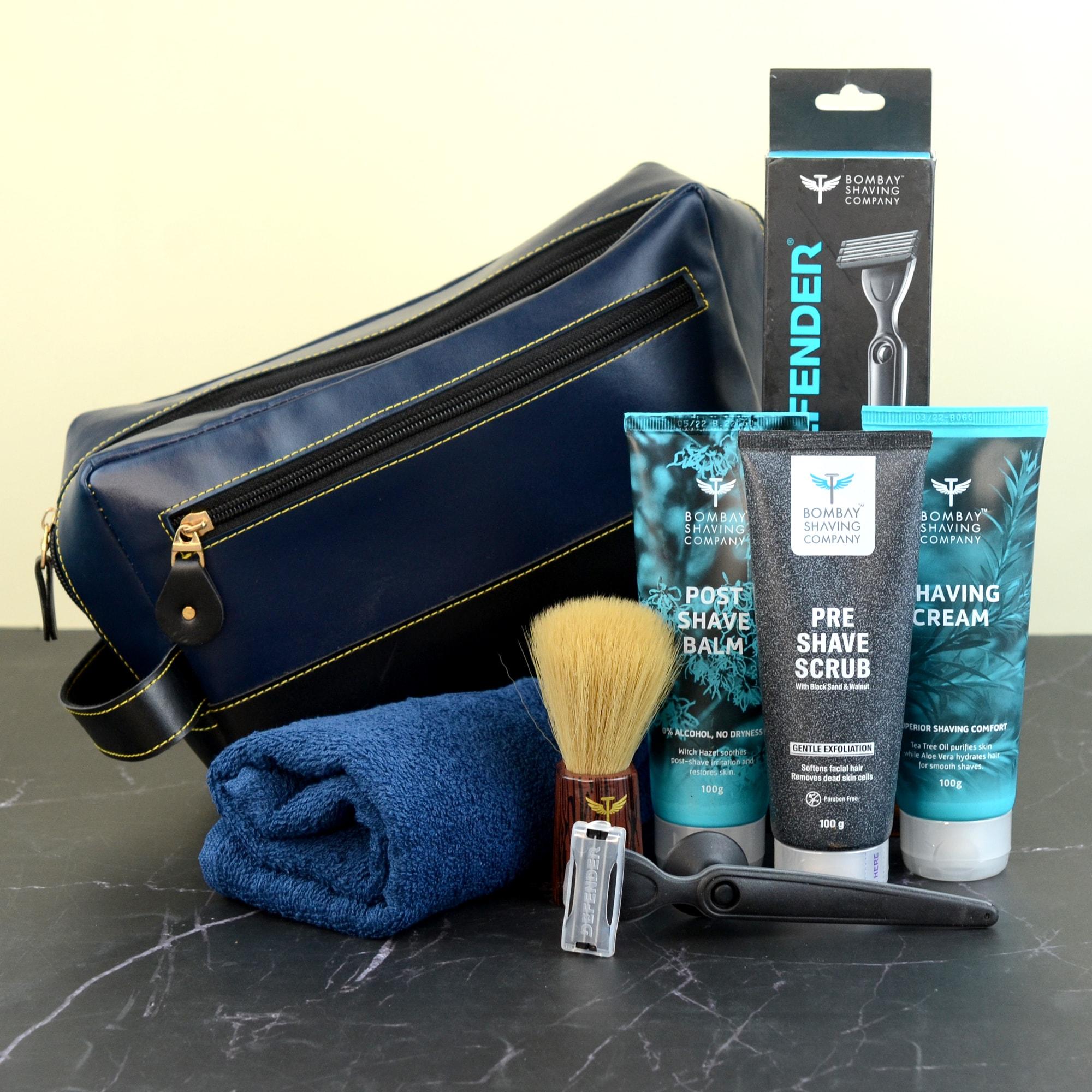 Introduction:
In the fast-paced world of men's grooming, Bombay Shaving Company has emerged as a game-changer, offering a refreshing take on traditional shaving and grooming rituals. Founded in 2015, this Indian brand has quickly become synonymous with high-quality grooming products that blend modern technology with age-old grooming practices. In this blog, we'll explore the story behind the Bombay Shaving Company, its product range, and why it has captured the attention of grooming enthusiasts worldwide.
The Origin Story:
The Bombay Shaving Company was born out of a desire to bring sophistication and innovation to the otherwise mundane daily ritual of shaving. The founders, Shantanu Deshpande, Raunak Munot, and Deepu Panicker, envisioned a brand that would seamlessly marry the rich heritage of traditional shaving with the convenience of contemporary grooming.
Product Range:
Shaving Kits: At the heart of Bombay Shaving Company's offerings are its meticulously crafted shaving kits. These kits typically include a pre-shave scrub, shaving cream, after-shave balm, and precision safety razors. What sets these kits apart is the attention to detail, from the ergonomic design of the razor to the choice of ingredients in the grooming products.
Skin Care: The brand has expanded beyond shaving to provide a complete grooming experience. Their skincare range includes face washes, moisturizers, and exfoliators, all formulated to cater to the specific needs of men's skin. Natural ingredients like tea tree oil, aloe vera, and charcoal feature prominently in these products, reflecting a commitment to skin health.
Beard Care: Recognizing the rising trend of beards, Bombay Shaving Company has curated a collection of beard care products. From beard oils to beard shampoos, each product is designed to nourish, soften, and style facial hair, ensuring that even the most unruly beards can be tamed and maintained effortlessly.
Innovation and Sustainability:
What makes Bombay Shaving Company stand out is its commitment to innovation. The brand has embraced technology to enhance the grooming experience, as seen in their precision safety razors and technologically advanced shaving creams. Moreover, their packaging is eco-friendly, aligning with the growing consumer demand for sustainable practices in the beauty industry.
Customer Experience:
The brand places a strong emphasis on customer satisfaction. With an easy-to-navigate online platform, informative product descriptions, and a responsive customer service team, Bombay Shaving Company ensures that customers feel supported throughout their grooming journey. Reviews often highlight the brand's commitment to quality, resulting in a loyal customer base.
Conclusion:
The Bombay Shaving Company has successfully carved a niche in the men's grooming industry by blending tradition with innovation. From shaving kits to skincare and beard care products, each offering reflects a dedication to quality and a keen understanding of the modern man's grooming needs. As the brand continues to grow and evolve, it serves as a testament to the idea that grooming is not just a routine but a ritual to be cherished and elevated.